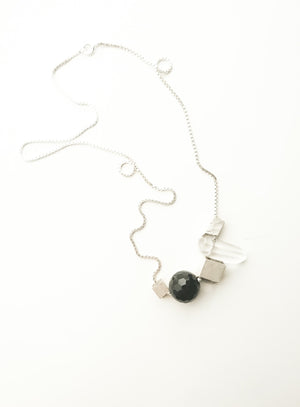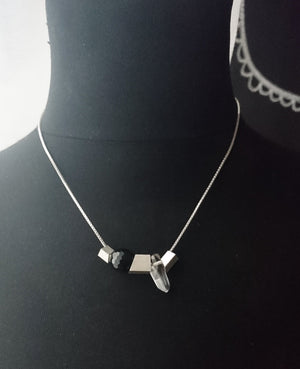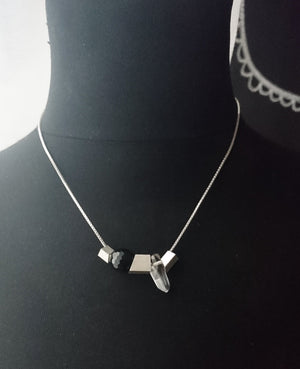 Manifestation
This necklace has a protective black onyx, a powerfull quarts (rock crystal) and silver cubes attached on a simple silver chain.

Onyx grounds and stabilizes the emotional body and is also a root chakra stone. It calms nervousness, quells anxiety and fear, soothes tempers and restores rational thinking and self-control. Onyx is a support stone for grief and denial, and assists one during the emotional processes of mourning, acceptance, and moving forward. Black stones have protective energies in the sense that black is the absence of light, and therefore, can be used to create invisibility towards negativity.

Quartz s a power stone. It has been called the "Universal Crystal" because of its many uses. It enhances energy by absorbing, storing, amplifying, balancing, focusing and transmitting. It channels universal energy. Because it directs and amplifies energy, it is extremely beneficial for manifesting, healing, meditation, protection, and channeling. Use this necklace to manifest your hearts desire!