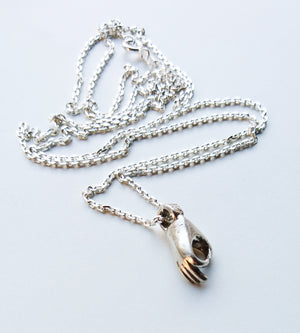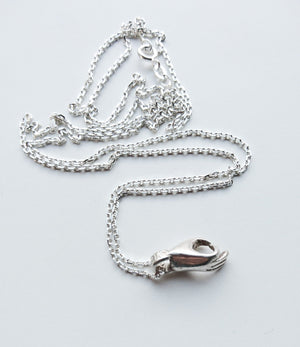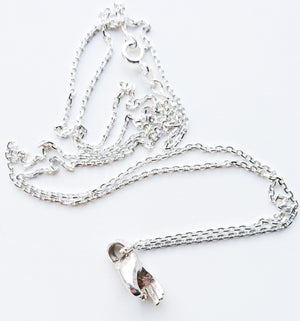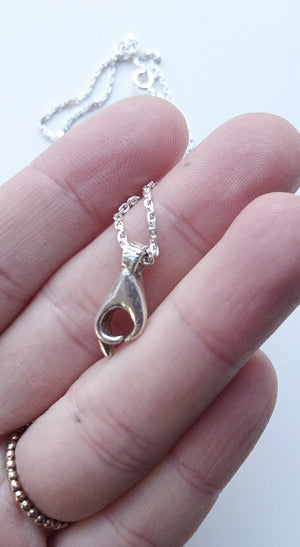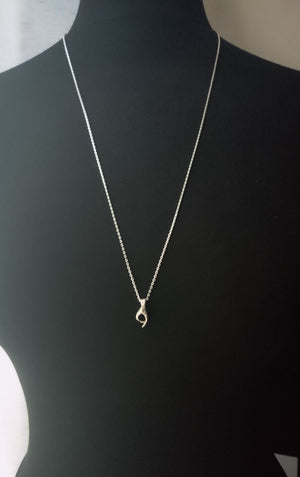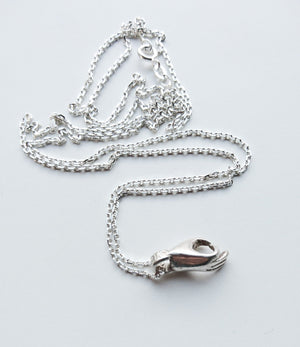 Gyan Mudra
Tiny mudra in silver. Chain 70 cm.
A
 mudra, 
"seal", "mark", or "gesture" is a symbolic or ritual gesture in Hinduism and Buddhism. This mudra is called Gyan Mudra.
Gyan Mudra is a powerful mudra practiced for thousands of years by yogis that brings peace, calm, and spiritual progress. It relates to the planet Jupiter. Stimulating the root chakra, it eases tension and depression. It relates to expansion and knowledge. It is extremely calming and brings the practitioner spiritual openness and ease in meditation.