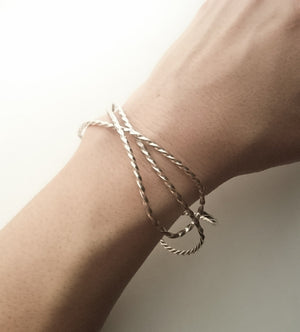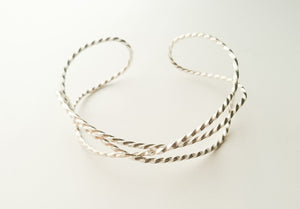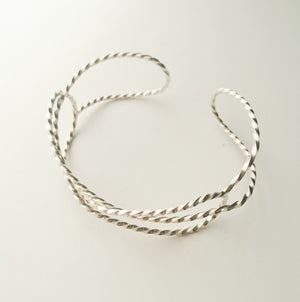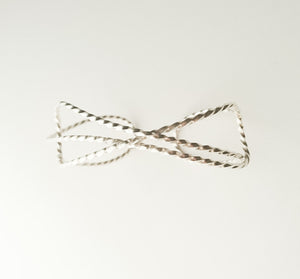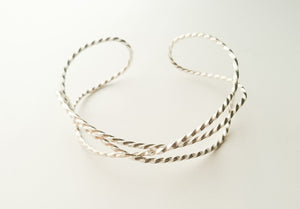 Mystic Knot
This bracelet is inspired by the infinity symbol.  
The infinity symbol is universally recognized as a symbol for eternity. The two circles the eight forms have no ending and no beginning and continue in its pattern forever. In feng shui, the infinity knot is special and is used to create what's called the mystic knot.
Size medium. Silver bracelet.