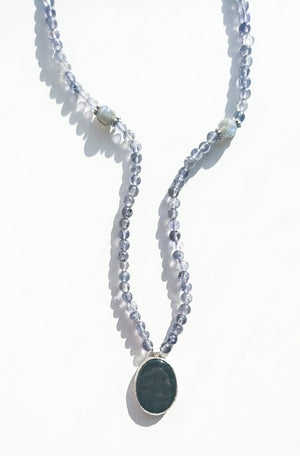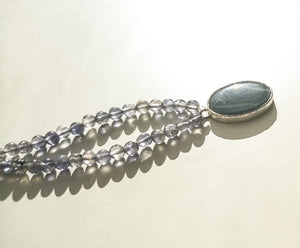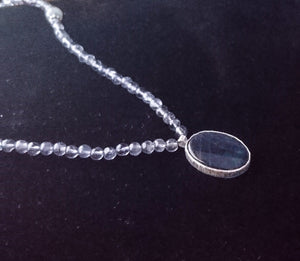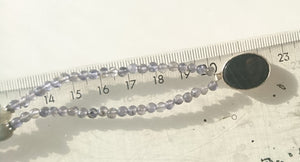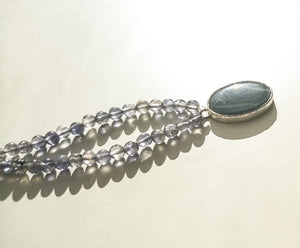 Mystique
This necklace is made with Iolite beads and a oval labradorite set in sheer silver.  It is a necklace that reinforces magic.
Iolite resonates with the energy of twilight, a beautiful violet-blue that stimulates the astral bodies and psychic awareness. It activates the visionary, creative side of the mind, and accessing thoughts and ideas beyond the ordinary.  Iolite is a stone of inner treasure, helping to uncover the lost parts of oneself, and in receiving the peace one's spiritual journey brings.
Labradorite is a considered by mystics to be a stone of transformation and magic. It is said to clear, balance and protect the aura. Labradorite is said to increase intuition, psychic development, esoteric wisdom, help with subconscious issues, and provide mental illumination.