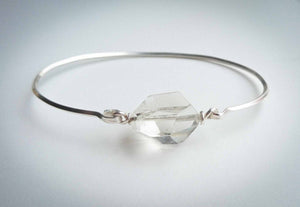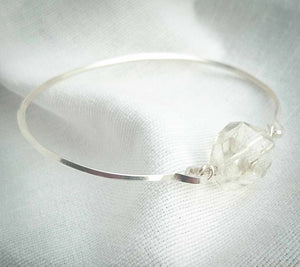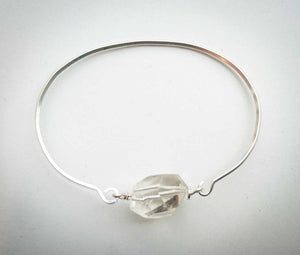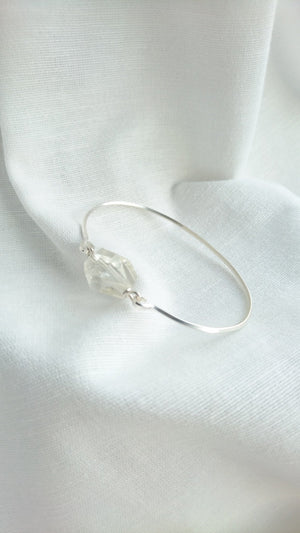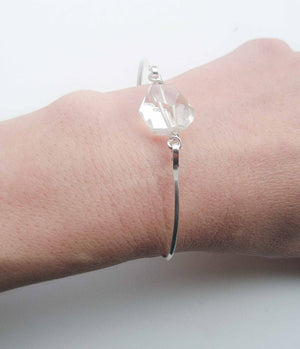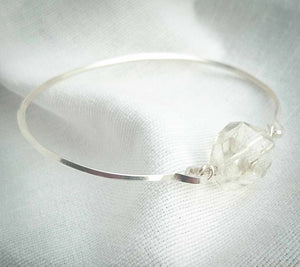 Infinite Octaves of Light
Quartz is the crystal connection to the infinite octaves of light. Quartz encompasses the Universal Life Force manifested in light. It is the pure White Light of creation manifested in crystalline perfection. It is the higher state of Light, a looking glass of the soul, and the reflection of the Light beings blessings on mankind.
Clear quartz is highly prized for its ability to clear the mind of negativity to enhance higher spiritual receptiveness. It is considered the master of all healing crystals due to its ability to magnify or amplify healing vibrations of other crystals. 
This silver bracelet is easy to wear and suits for everyday use on all occasions. Just snap the crystal on to wear and you are ready to go!
One of a kind.
The size can be modiflied so let me know what size you wish to order.