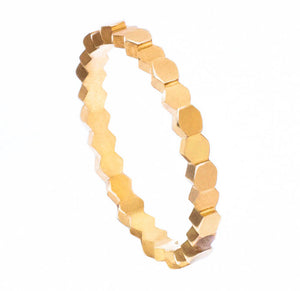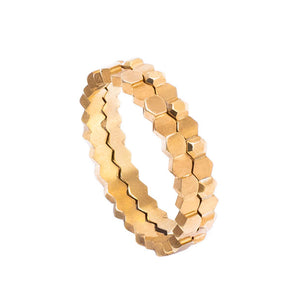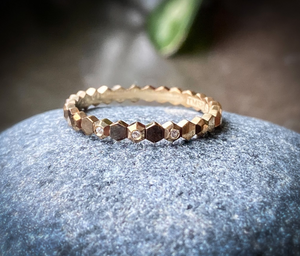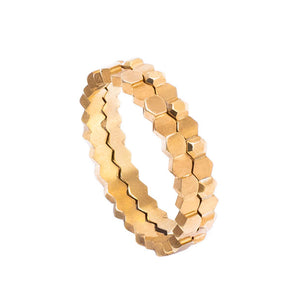 Hexagon Relief
The hexagon is the connecting center of universal coherence which ties everything together and links everything back.
Of all the geometric shapes in sacred geometry, the hexagon is arguably the most powerful.
It is found in many spiritual symbols such as in Islamic arts, the Star of David, the Tree of Life in the Kabbalah and the Hagal Rune composed by ancient tribes of northern Europe.
The hexagon is frequently found in nature, in the structure of our DNA aswell as the cloud vortex on Saturn.
These beautiful rings are infused with the sacred symbol of the Hexagon that represents; Love, Sincerity, Truth, Harmony, Equality, Perfection, Integration, Conjoining, Reliability, Dependability, Communication. A perfect symbol for a matrimony.
The rings are made of recycled 18 k gold. The entire process is made in Sweden and we guarantee you the highest quality that will last for generations to come.
The Hexagon rings can be combined and fits perfectly together. It is also possible to merge a ethical diamond in the ring if you wish!