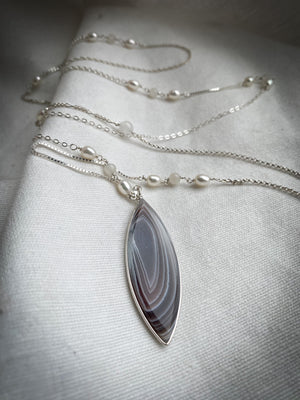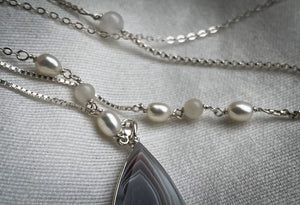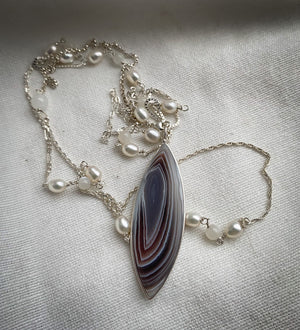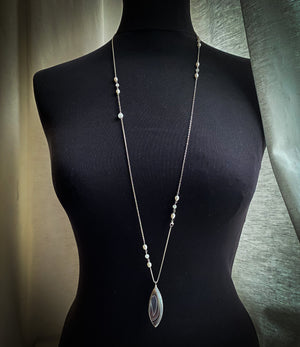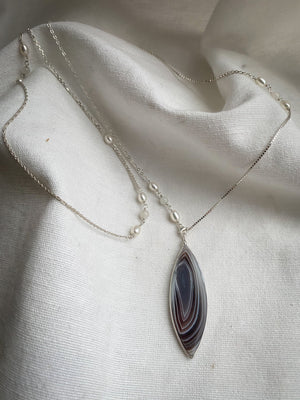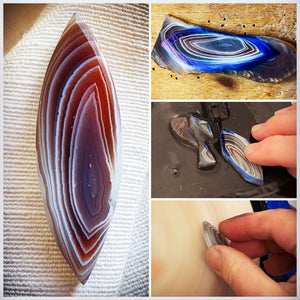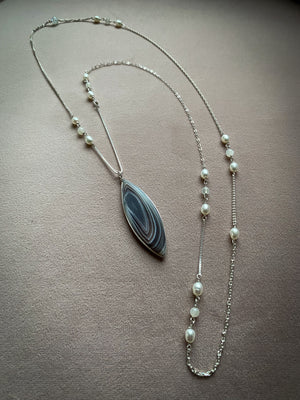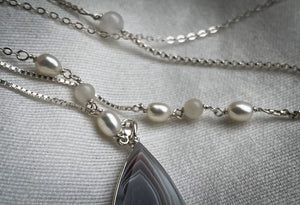 Goddess Mala
This is a unque mala specially created from my vision of the holy portal. I have cut and polished the agate "guru" center piece my self to depict the portal just as I saw it in my inner eye.
This modern version of my mala is made by silver, agate, moonstone and pearls. All of these crystals and precious metal carry the energy of the divine feminine. Together they hold the receptive and nuturing quality that follows the natural cycles of the moon.
The Goddess Mala can be used with advatage for ceremonial puposes to honor our mother earth and the divine feminine.