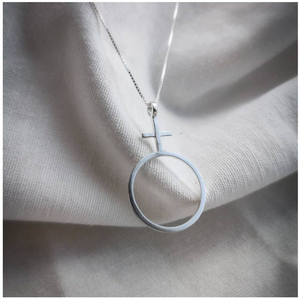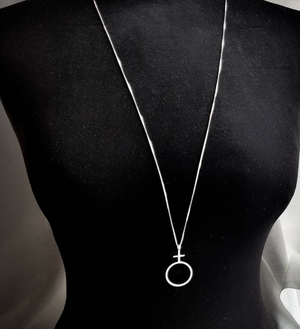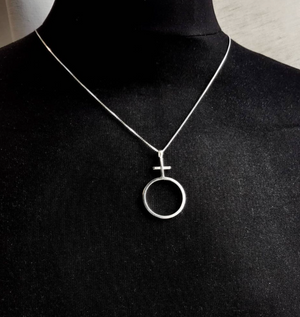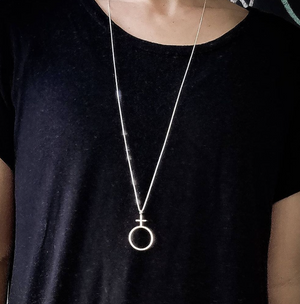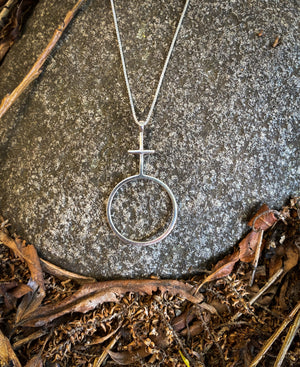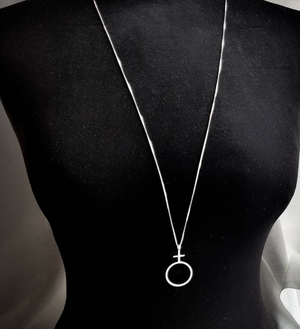 Gaia
The divine symbol of Mother Earth called upon my attention asking me to create this majestic piece.
I don't see this as any coincidence. This is a message for us to understand her true gift to humanity that we so easily take for granted. The embeded symbol of the receptive feminine as oppose to to active masculine is aslo a part of this message during these tumultuous times. Take time to heal in all planes.

The earth symbol and the woman symbol in one. Silver necklace with a 80 cm long chain included.