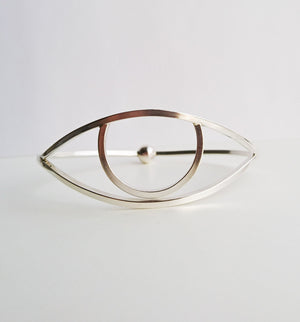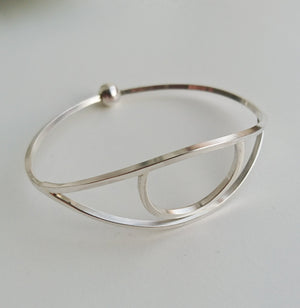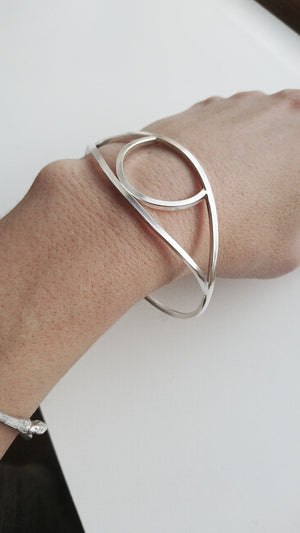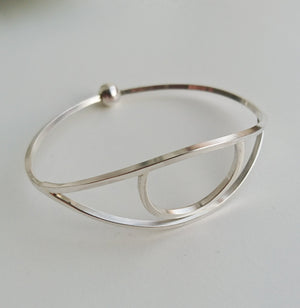 Second Sight
Silver bracelet for your second sight. Circumference 21,5 cm.
Second sight is a form of extrasensory perception, the supposed power to perceive things that are not present to the senses, whereby a person perceives information, in the form of a vision, about future events before they happen (precognition), or about things or events at remote locations (remote viewing) 
The third eye (also called the mind's eye, or inner eye) is a mystical and esoteric concept referring to a speculative invisible eye which provides perception beyond ordinary sight. Third eye is the extension of what the mind knowingly perceives. It is the subconscious awareness of the surroundings and interactions of the environment.