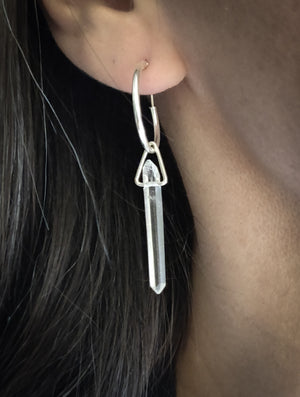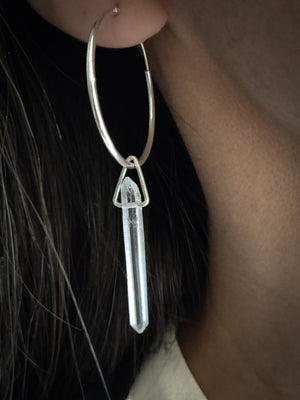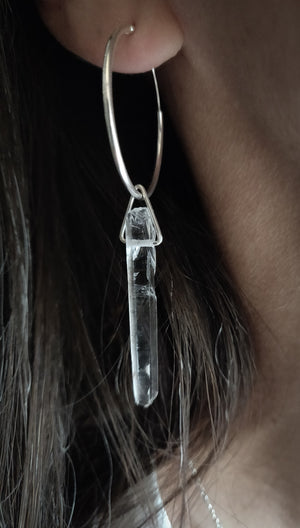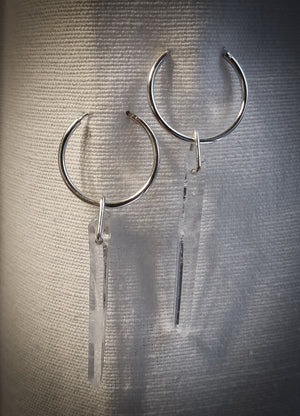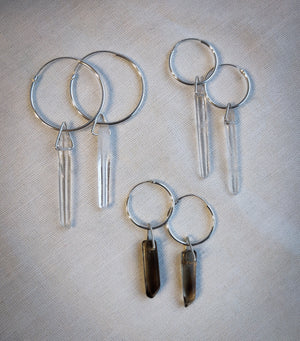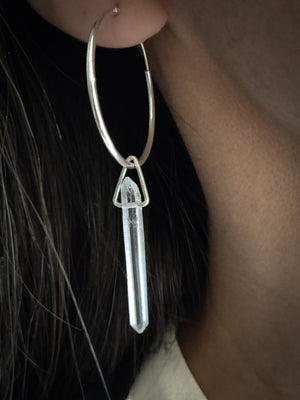 Clear intentions
In the metaphysical world, Clear Quartz crystals are the supreme gift of Mother Earth. Even the smallest is imbued with the properties of a master healer teacher. Ancients believed these stones to be alive and many cultures thought them to be incarnations of the Divine.
These earrings are one of my interchangeable earrings. You can purchase the hoops and the crystals or just the crystals IF you already have hoops.
The hoops comes in two sizes medium or large. 
Let me know IF you wish to order just the crystal or just one earring!